In our "work-from-home" COVID world, you probably have Zoom meetings. Have you ever wished your voice sounded more crisp and clear in those meetings? A good microphone can make all the difference. But plugging in the nearest mic might not work the way you think. In fact, if your mic connects with a 3.5mm jack, you might need an adapter to make it work. In this post, I'll show you how to connect a microphone to your laptop via that little 3.5mm jack.
Sidenote: USB Microphones
If you can afford one, pick up a nice USB mic like the Samson G-Track Pro, or the Blue Yeti. Both will run you about $130, and sound great. Since they connect via USB, you won't have to worry about adapters, or cable splitters.
---
---
3.5mm Microphones
This post is about how to connect a microphone to your laptop with a 3.5mm jack. These mics are sometimes less expensive than USB mics, and they sound great too! You can pick up a PowerDeWise or Purple Panda lavalier mic for around $29. Lavalier (or "lav") mics are the little ones that clip on to the front of your shirt. Other 3.5mm options include on-camera mics like the Rode VideoMic Go.
---
---
Bonus Tip:
If you've got a Canon camera, you can significantly improve how you look in video meetings with Canons's Webcam Utility! (Read about that here).
---
---
TRS or TRRS?
Not all 3.5mm jacks are created equal. Some are "Tip", "Ring", "Sleeve" (TRS). Others have two "Rings" (TRRS).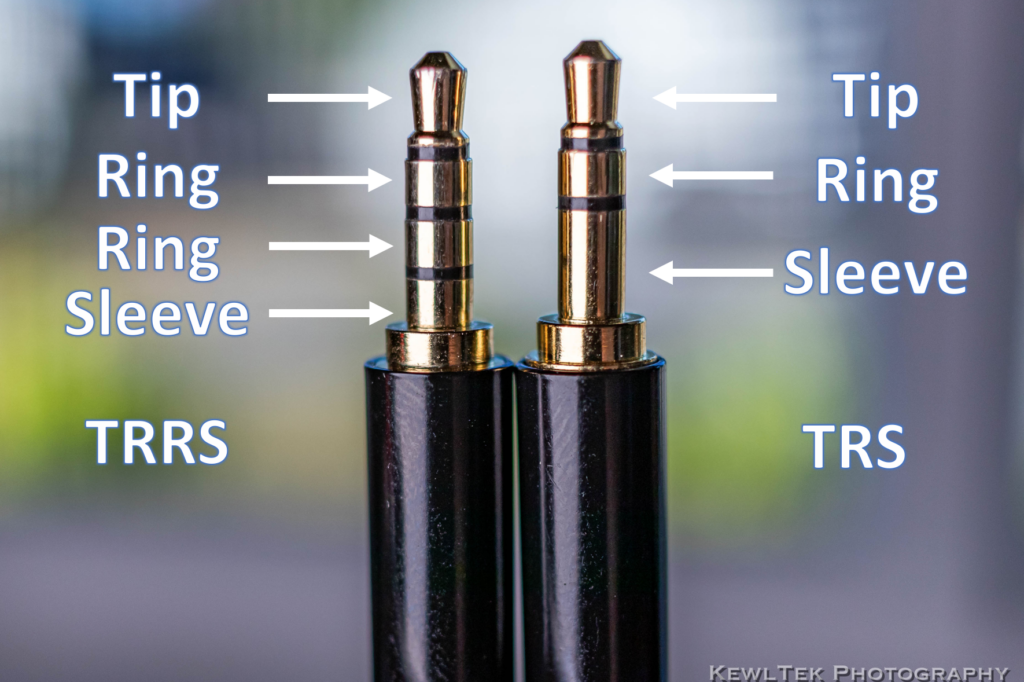 MacBook Pro laptops accept TRRS connectors. If your mic has a TRS connector, (like the coiled red cable that comes with the RODE VideoMic Go) your laptop won't detect the mic.
---
---
Don't Buy This Adapter
To convert your cable from TRS to TRRS, lots of people recommend paying $15 for a Rode SC-4 TRS to TRRS adapter.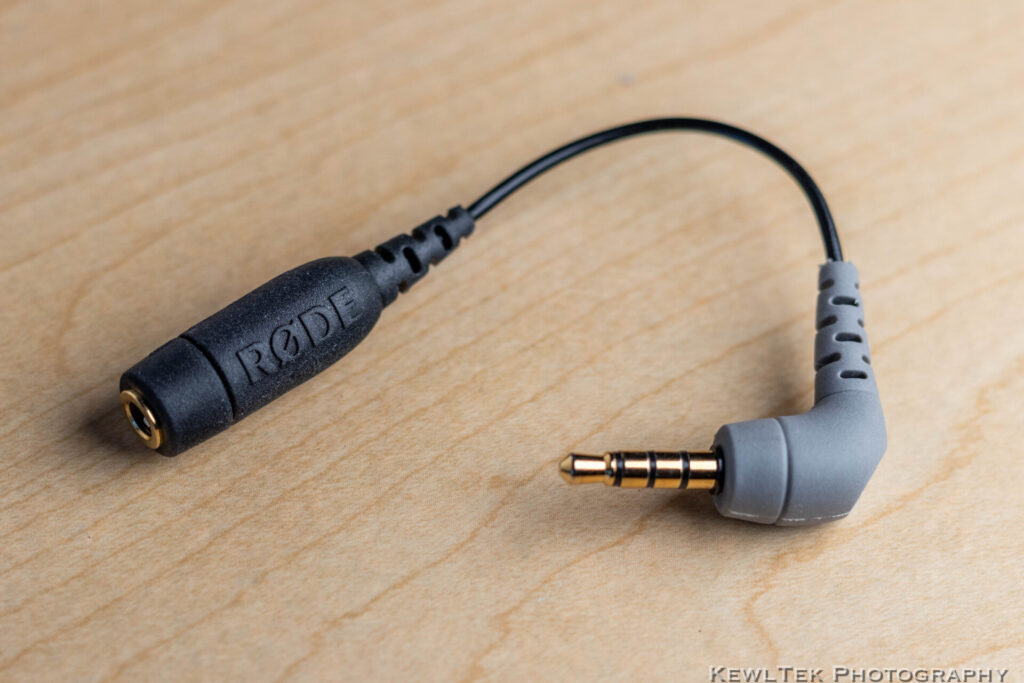 It converts your mic's TRS connector into TRRS, and your laptop detects it. It works… but DON'T buy it! In the next section, I'll tell you why.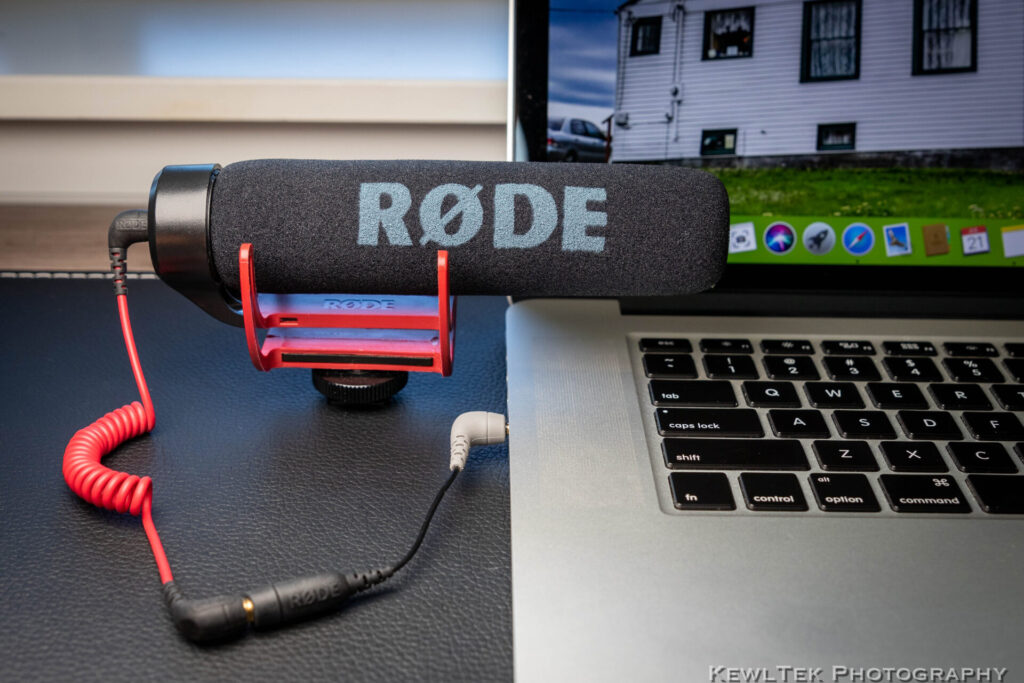 The Problem: Only one 3.5mm port
Modern laptops have a single 3.5mm jack, used for both microphones and headphones. When you plug in your mic, you can't use your headphones. If you plug in your headphones, you can't use your mic. See the problem?
You need to split the jack into two separate ports. One for your mic, and one for your headphones. Fortunately, those splitters exist.
---
---
The Adapter You Actually Need
This adapter does it all. It converts TRS into TRRS, AND it splits the single 3.5mm jack on your laptop into two separate ports. Best of all, it only costs about $7 dollars! That's less than half the price of the Rode adapter! This adapter splits your single 3.5mm jack into two–one for a microphone, and one for headphones.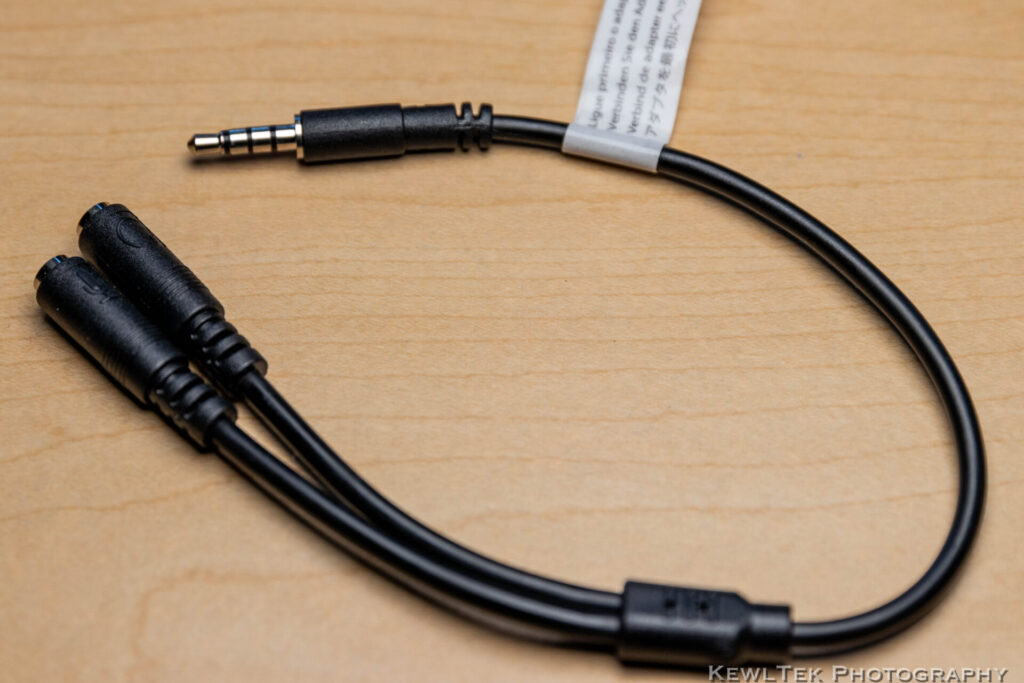 There's even little hieroglyphs embossed into the ends so you know which one is for headphones, and the mic.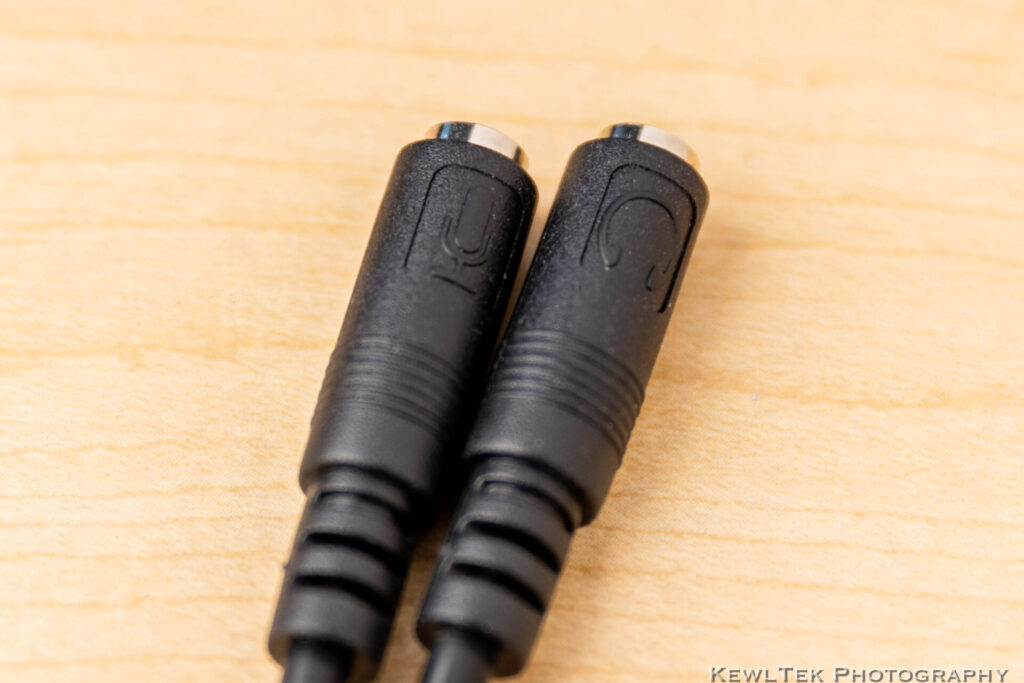 Here's a "highly scientific" diagram (sarcasm warning) to illustrate how it all connects: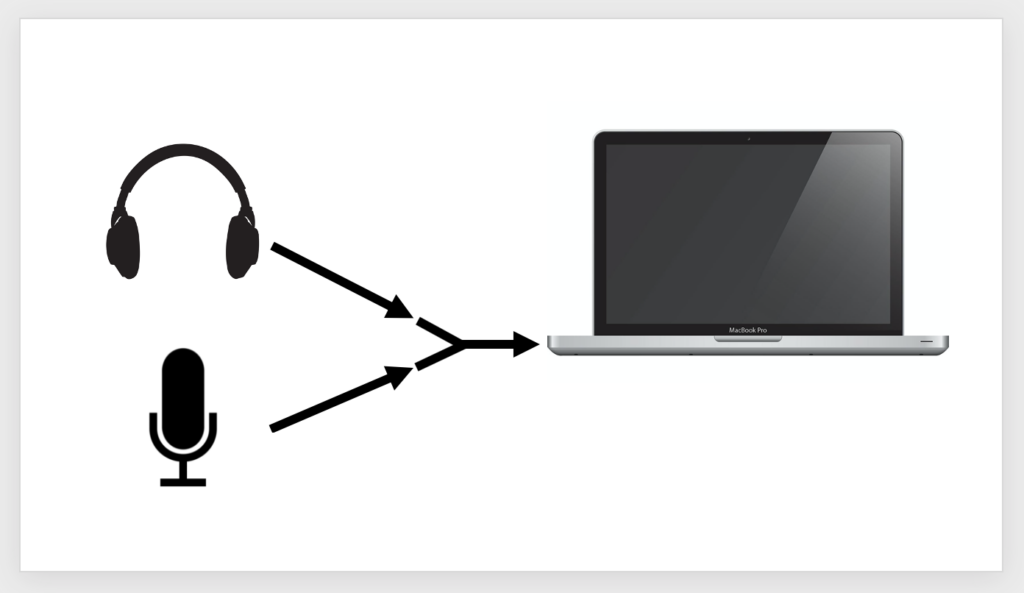 Conclusion
Ok, so you know how to connect a microphone to your laptop using a 3.5mm jack.
Now it's your turn. What kind of microphone do you use for your laptop? Let us know in the comments!
---
---