Want to create epic photos of rivers or waterfalls with that dreamy, "misty" water effect? Got a camera that lets you to control ISO, aperture, and shutter speed? In this post, you'll learn how to photograph waterfalls and get that "misty" look.
Here's the TL;DR:
Difficulty: Intermediate
Manual Mode: Yes
Stabilize Your Camera
Settings to start with

ISO: 100
Aperture: f/22
Shutter: 1/4 second

Find the best settings

Take a test shot and check results

Adjust camera settings
Repeat until you get your desired result
Here's the long version:
In order to photograph moving water like waterfalls and get that "misty" look, the first thing you need to do is switch to manual mode and set your camera's ISO, aperture, and shutter speed.
If you don't know how to adjust your camera's settings, check your camera manual. Then jot down some quick notes on a 3×5 card for easy reference. Toss the card in your camera bag, and refer to it when you're on location.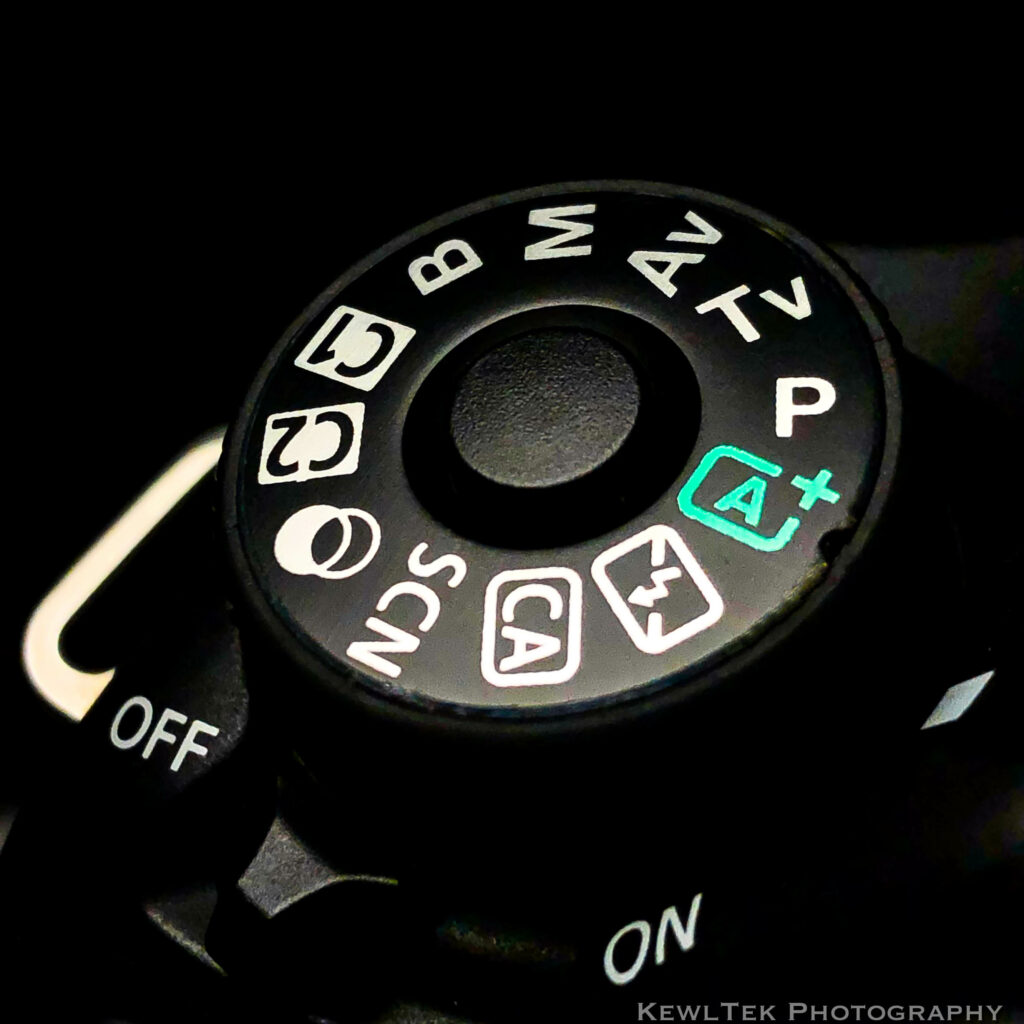 Manual Mode
You need to be in manual mode because auto modes are programmed to "freeze" the action–which is the opposite of what you're after. To achieve the "misty" effect, you need to take control of your camera's settings.
Prevent Camera Shake
In order to photograph waterfalls so they looks "misty" and "flowy", your camera's shutter will be open longer than normal. To prevent blurry photos from camera shake, you need to keep your camera very still. Handheld shots won't cut it. Here's a few ways to keep your camera from moving:
Use a Tripod or Find a Stable Surface
Got a tripod? Use it. If not, find a log, rock, or other stable surface to put your camera on to prevent it from moving.
I personally use a Benro tripod, as well as a Joby GorillaPod. Check out my review of the Benro tripod here, and the Joby GorillaPod here. They're both excellent tripods, even though one is much bigger than the other.
Use the Shutter Timer – Or a Remote
When you press your shutter button to take a picture, it jiggles your camera a little bit. Even that little bit of shaking can ruin your photo. Use a shutter timer or a remote control to prevent camera shake.
To activate your camera's shutter timer feature, check your camera manual. Some cameras have a 2-second and a 10-second timer option. The 2-second option works fine for this type of photography.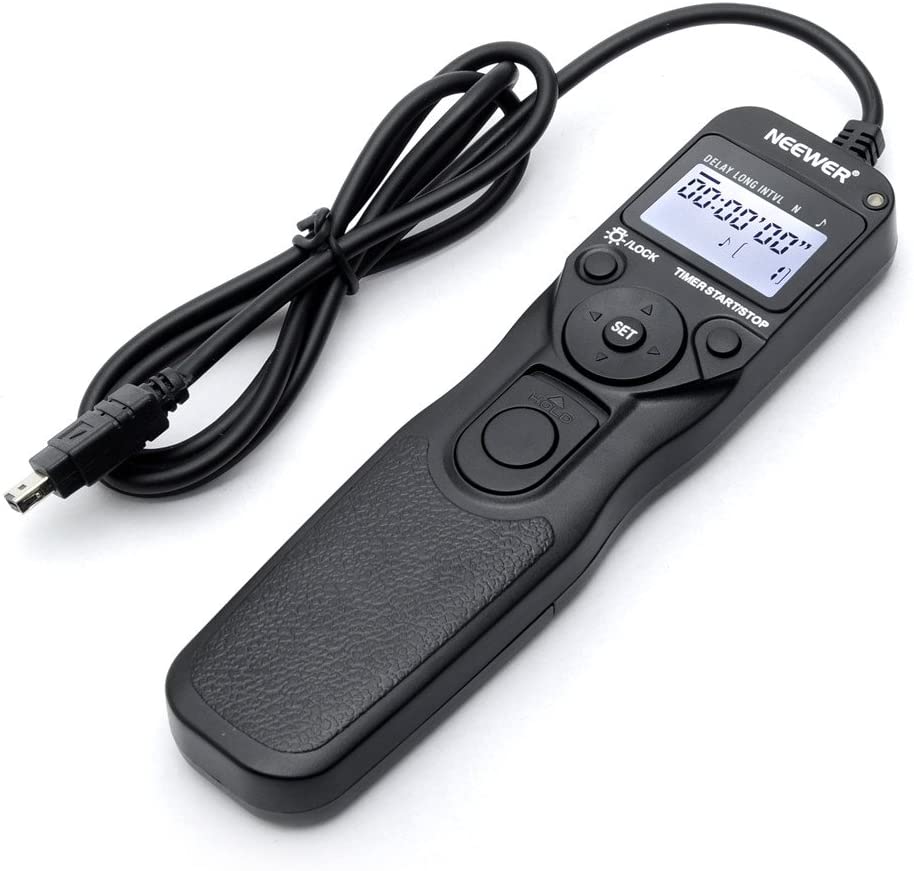 As for remotes, there are many to choose from. Click here to take a look at what Amazon has to offer.
Some cameras connect to your smartphone via WiFi. Then you can use your phone as a wireless trigger.
Your Initial Settings
Now you need to adjust some settings. Will it work perfectly? Probably not. These settings are just a starting point. We'll fine tune things in a little bit.
Shutter: 1/4 Second
First, set your shutter speed to 1/4 second. On Canon cameras, 1/4 second looks like 0"4 in the little LCD window. You might need to speed it up or slow it down later. Remember, this is just a starting point.
In normal photography, you "freeze" the action. Especially when photographing sports, racing, wildlife, pets, and children–where our subjects all zoom around at high speed. But with moving water, you need a slow shutter speed to create that smooth flowing water effect.
Aperture: f/22
Next, set your aperture to f/22. Since your shutter is set to stay open longer, you need to close down your lens's aperture to restrict how much light gets to the sensor. Otherwise, the whole image will be "blown out"–meaning it'll look "white".
Control how much light gets in by stopping down the lens's aperture.
ISO: 100
Finally, set your camera's ISO to its lowest setting (typically 100). ISO controls how sensitive your camera's sensor is to light. By reducing your sensor's light sensitivity, you further reduce the likelihood of "blowing out" your image from leaving your shutter open for so long.
Take a Test Shot
Now that your camera is stabilized, and settings are adjusted, you're ready to experiment. That's right. Experiment. There's no magic, "one-size-fits-all" setting to achieve this effect.
Generally speaking–keep these things in mind:
The length of time the shutter stays open is how you control how "misty" the water looks.
Your aperture controls how bright or dark your photo turns out.
To begin, frame your shot, and take a picture. Now look at the back screen to see if you got the effect you were after, or if more adjustments are needed.
Water not "misty" enough?

Adjust your shutter to stay open 1/3 of a second instead of 1/4
Remember, the longer the shutter stays open, the more light gets in. You may need to compensate by closing down your aperture a little

Water looks "misty", but the photo is underexposed (too dark)?

Open your aperture a bit, and let in some more light
Or, increase the amount of time your shutter stays open
Which way should you go? It's up to you–we're only experimenting–there's no wrong answer
Adjust one setting, snap a photo, then check the result before adjusting things again

Photo overexposed (too bright)?

Close the aperture to reduce the light getting to your sensor
If you're already at f/22 and you can't close the aperture any further, simply reduce the amount of time your shutter stays open

Remember: Adjust one thing at a time, then re-check by taking another picture
Since there's no one-size-fits-all setting, "experimentation" is required. Finding the right settings takes time, patience, and practice. Don't worry if your first shot isn't perfect! Just make an adjustment, and try again! You'll get it!
Location, Location, Location…?
You don't need to travel to some far off, exotic location to practice how to photograph waterfalls and get that misty look. In fact, these two photos are of a drainage ditch in front of my house! If you don't live near rivers or waterfalls, then seize the opportunity to practice the "misty" water technique where you can.
Still need some ideas of where you can practice? Use a sprinkler! Maybe your town has fountains! Use your imagination, and look for opportunities to practice! You'll surprise yourself with your results.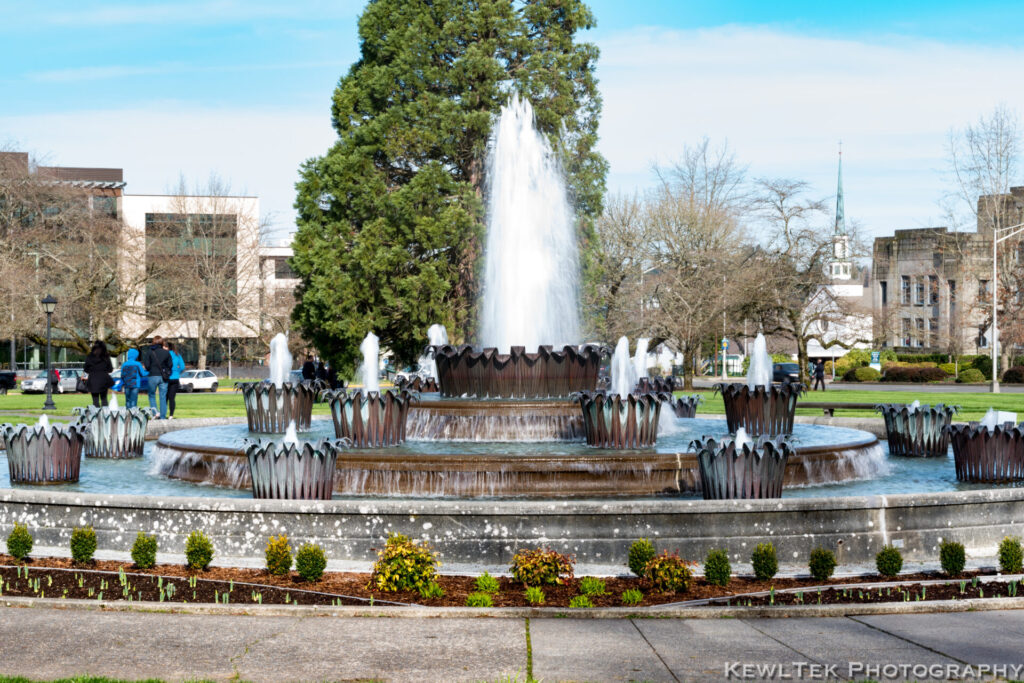 Conclusion
Now you know how to photograph waterfalls and get that "misty" look!
It's your turn now! Go practice, and take some epic shots of moving water, and post 'em on your favorite social media pages!
Share the links with us in the comments section below so we all can check them out!
---
---